It's a Digital and Design-first World
With a decade of experience serving member-driven organizations, we get the unique challenges you face. But we also get the next generation of digital-first members – what grabs their attention, how they operate, and what matters most to them.
From this unique vantage point, we can help you evolve, steward, and protect your brand with a strategy capable of guiding your organization toward a brighter future.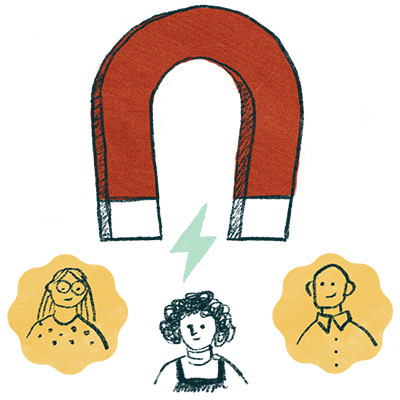 Our Impact Analysis Reveals Your Organization's Potential
Every engagement begins with an Impact Analysis, an objective evaluation of your current brand positioning and ecosystem. Our Impact Analysis has two distinct components:
Audit
We'll do a deep dive into your organization's current communication and marketing systems. The resulting data helps us discover your current strengths and greatest opportunities.
Prescription
We'll identify and prioritize places for growth. Then we'll formulate a plan that brings maximum value to your organization.
We ask the right questions and do the necessary research. Then we help you see your organization – and its untapped potential – in new ways.